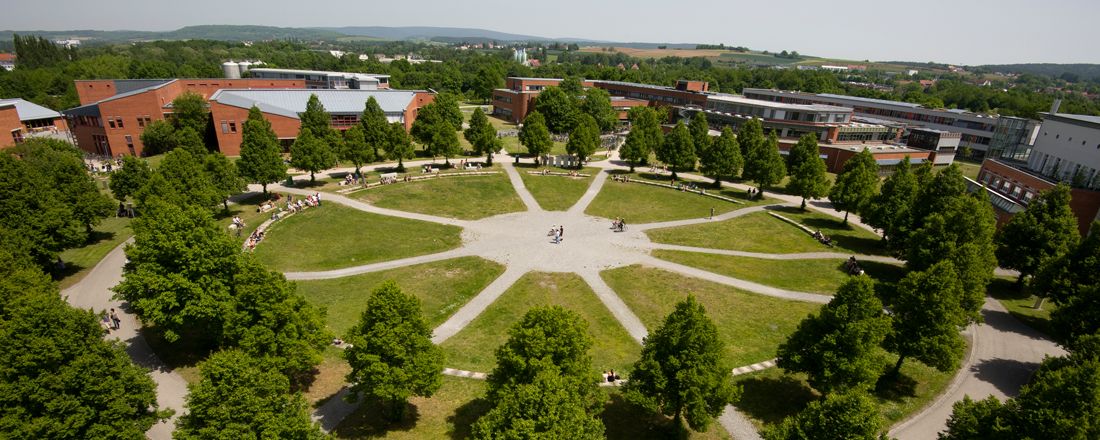 BayNAT: The University of Bayreuth's graduate school that focuses on natural sciences
The Bayreuth Graduate School of Mathematics and Natural Sciences, BayNAT for short, focuses on the natural sciences. It offers the opportunity for doctoral studies across faculties. It is supported by Faculty I (Mathematics, Physics and Computer Science) and Faculty II (Biology, Chemistry and Earth Sciences), and several research groups from Faculty VI (Engineering Science).
BayNAT is subdivided into individual doctoral programmes in which a large number of research groups collaborate across faculties to study the most topical issues in science. It is the goal of BayNAT to offer young scientists an excellent environment for their research embedded in an international context.
Interested doctoral candidates should first contact a supervisor from one of the three faculties (Mathematics, Physics and Computer Science / Biology, Chemistry and Earth Sciences / Engineering Science). Supervisor and doctoral student then decide on a suitable doctoral programme.
In the doctoral programmes, doctoral students are advised by a mentoring committee consisting of three scientists. The doctoral programme and mentoring committee ensure that each doctoral student receives individually optimised guidance and support, complementing the research work. Besides imparting general scientific core competencies, the doctoral programmes allow ample time for creative and productive research, the main focus of every doctoral thesis. In addition, the BayNAT doctoral programmes provide a platform for interdisciplinary cooperation between the participating research groups.
Doctoral studies at BayNAT are further complemented by sudent symposia, conferences and research-related seminars, for example on scientific writing. These activities will be documented by credit points obtained in the course of the doctoral studies (see the list of required credit points in the annexes to the programmes in the BayNAT regulations). This enables BayNAT graduates to work scientifically in the diverse fields of modern natural sciences and to contribute creatively to the further development of scientific concepts
BayNAT is headed by a director and a deputy director, who represent both supporting faculties. The individual doctoral programmes are each headed by an executive board - usually consisting of three members - whose chairperson is the direct contact for the respective doctoral programme.
---
Please note: Besides BayNAT, there is the university-wide "University of Bayreuth Graduate School (UBT Graduate School)"
Unlike BayNAT, the UBT Graduate School is an institution of the entire University of Bayreuth and is open to doctoral students of all disciplines, regardless of whether they are doing their doctorate in a graduate centre or school, such as BayNAT, or with individual supervision at one of the faculties of the University of Bayreuth.
The UBT Graduate School promotes scientific exchange in the first phase of independent research, aims to ensure and further develop university-wide quality standards and support interdisciplinary qualification with additional teaching and training opportunities. Modest financial support is also possible for members. Further information can be found on the UBT Graduate School Homepage.

Membership in the UBT Graduate School is voluntary and does not start automatically with admission to BayNAT, but must be applied for separately after acceptance as a doctoral candidate within the first year of the doctorate.